For those homes where space is a premium there is every reason to buy the unique and feature-rich Stanley Black & Decker FHV1200 Cordless Mini Canister Vacuum cleaner. It is one of the strongest performing cordless vacuum cleaners that are perhaps available today in the market. Further coming from the house of Black & Decker one can be sure about the quality of the vacuum.
Main Features
The most important feature that this vacuum cleaner brings to the table is the high performing motor and Cyclonic Action that deliver strong suction.
It also has a fool proof 3-stage filtration system which ensures clean air exhaust.
The canister is also designed for easy emptying of dirt and dust.
It also has a storage caddy and a filter that is dishwasher safe.
It also has an extendable hose meaning larger coverage area.
Also has 3 accessories that are versatile and unique in their own way.
Pet hair cleaning attachment that helps to loosen the dirt and dust in the ground thereby helping easier suction.
It certainly combines convenience with high performance.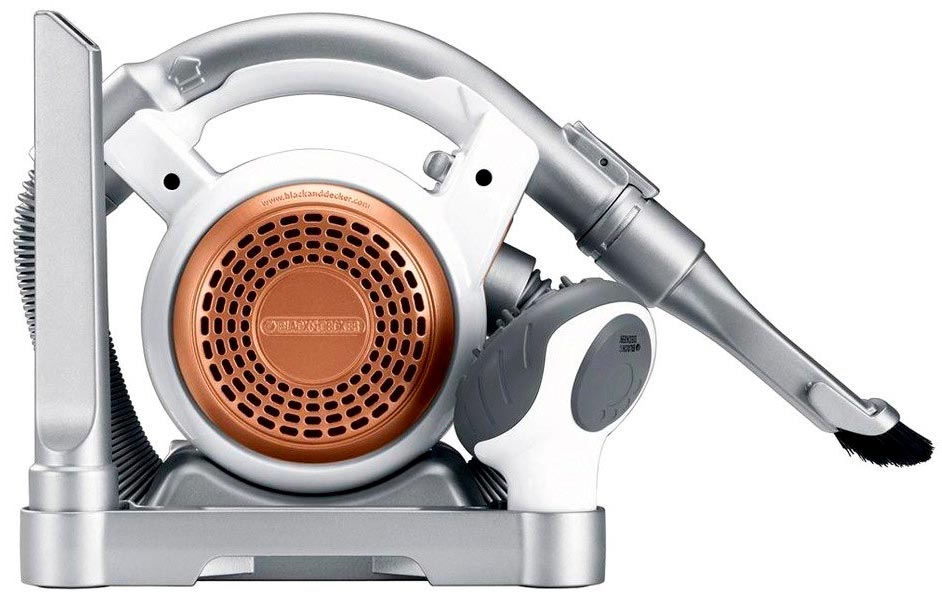 Specifications Of FHV1200
The Vacuum for all its power packed features weighs only 3.7 pounds.
It has suction power of 25 air watt which is good enough to suck in the most stubborn of dust and dirt.
This cordless vacuum supported by 12 V Nickel Cadmium battery
The vacuum runs about 15 minutes on a full charge
Full charging time is 9 hours
Coming with a two year 2 warranty this is a compact bagless vacuum cleaner.
The dimensions of the product are as under:

12 inches length
6 inches wide and
10 inches height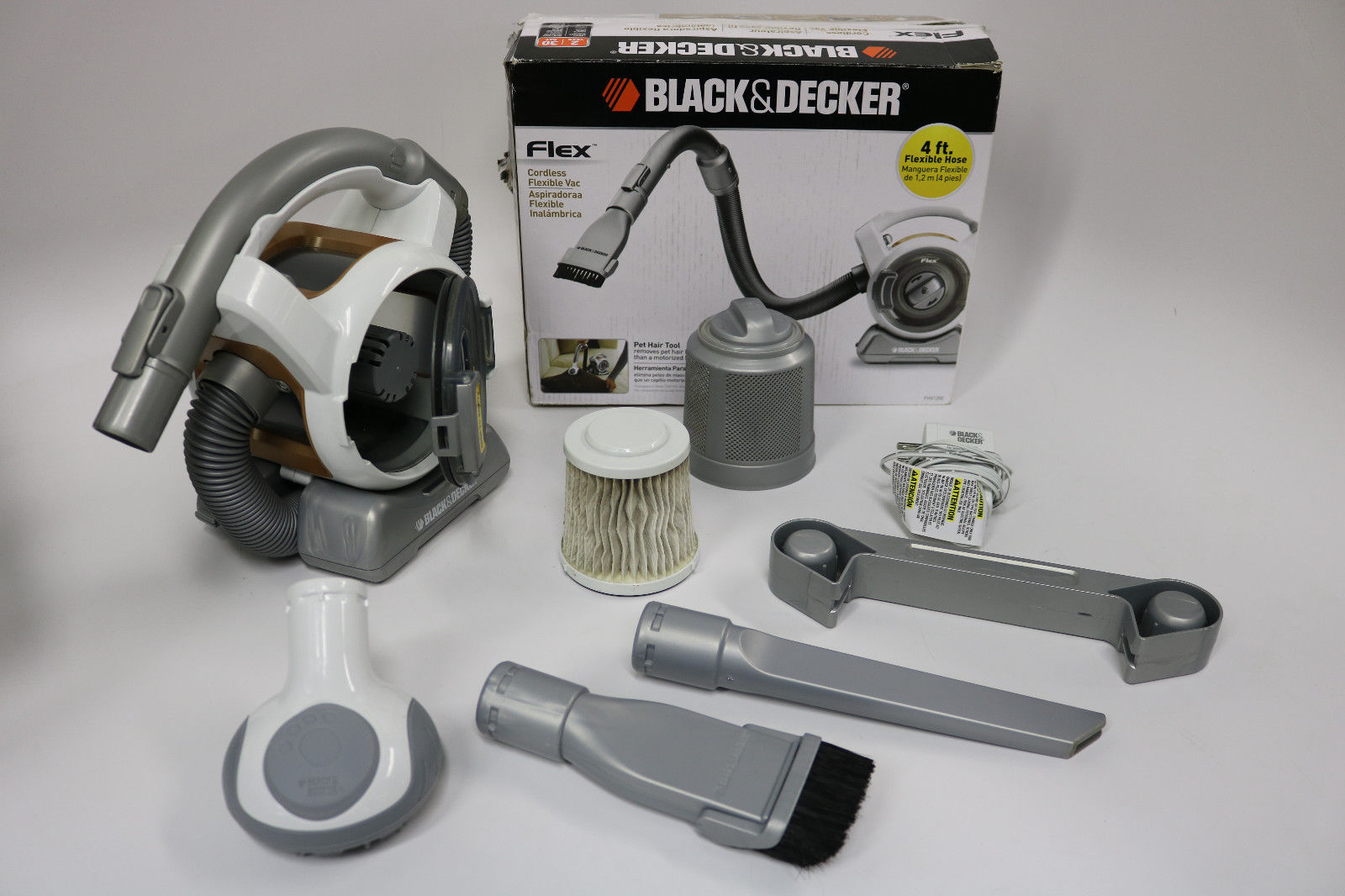 A Few More Features Worth Mention
Very compact and therefore easy to move around.
It is safe to leave the vacuum connected to the charger indefinitely.
A Few Improvements That Could Be Thought Of
Charging time taken is too long and it is a point that can be looked into.
Expect for the small blemish, in general the FHV1200 is a masterpiece as far as durability, power and thorough cleaning and suction is concerned. It is also reasonably priced considering the various features and functionalities that are available with it. It certainly is a machine worth having in your home especially if you have pets to tend and take care.
Stanley Black & Decker FHV1200W Cordless Mini Canister Vac specifications
Type

Canister

Cord type

Cordless

Bag type

Bagless

Height

10.1

inches

Weight

3.7

pounds

Battery replacement

Yes

Warranty period

2

years

Warranty type

Limited

Length

12.3

inches

Width

6.4

inches

Brand

Black & Decker