Bissel has a great history and tradition when it comes to manufacturing some of the best vacuum cleaners. They have a special place in the field of vacuum cleaners that are used on pets. It is a company that has come out with scores of brands over the past many years.
In keeping with its rich traditions, Bissel has come out with a pet hair eraser that is handheld and having the code number 33A1. Amongst the various unique features, it is a vacuum cleaner that is very small in size but comes with a lot of power packed functionalities. It is very easy to grip and is designed very ergonomically.
Features
It has a very unique container for accumulating dirt and debris. The filter provides multi-layer filtration and is totally washable. It also comes with a filter screen. Another unique feature of this vacuum cleaner is that the nozzle is interchangeable. One can either chose a hard nozzle or a flexible rubber nozzle depending on specific vacuuming tasks.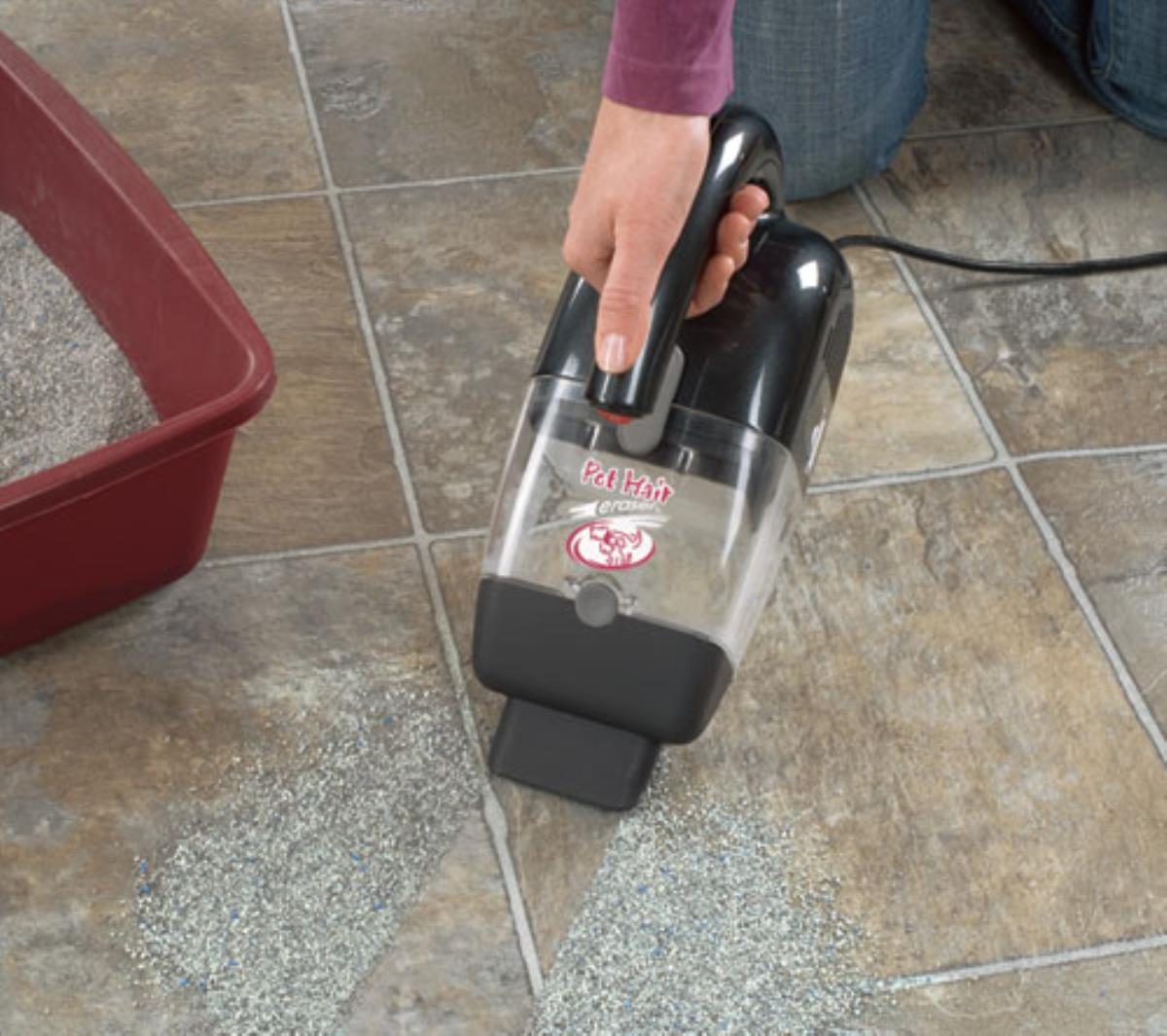 Specifications
It comes with a 16-foot power cord with a cord-wrap system.
4 Amps motor
It is a rugged vacuum cleaner that ensures cleaning of even most stubborn dirt and dust, especially for those who have pets at home.
The unique feature of this vacuum cleaner is the special contour nozzle that can help clean upholstery and stairs very thoroughly.
The 1 year warranty is something that speaks high about the quality of the product and spares.
Conclusion
Weighing just about 4 pounds it is without doubt one of the best small sized vacuum cleaners in the market. It is also small in size and therefore carrying it around is quite easy. In fine, since the brand Bissel is associated one can rest assured about the quality and service standards.
Bissell Pet Hair Eraser 33A1 specifications
Type

Handheld

Bag type

Bagless

Cord length

16

feet

Filtration Efficiency

Ordinary

Input power

480

watts

Height

8

inches

Weight

4.2

pounds

Warranty period

1

years

Warranty type

Limited

Length

10

inches

Width

5

inches

Brand

Bissell