The new Bissell Cleanview Deluxe Corded Handheld Vacuum, 47R51 is a wonder machine as far as handheld vacuum cleaners are concerned. In spite of being small in size it is very feature rich and does the job of cleaning very thoroughly to say the least. It has a powerful 4 amp motor which literally sucks out dust, dirt and animal hair wherever they are hidden. So, being misguided by its size could lead to your losing a good handheld vacuum cleaner.
Specifications Of Bissell Cleanview Deluxe Corded Handheld Vacuum 47R51
The measurements are as follows:

Length 10 inches
Width 5 inches and
Height 8 inches.

It comes with a limited one year warranty from Bissell.
The cord is around 18 feet and hence it can be easily carried from one end to another of even big rooms.
Features And Specifications Of 47R51
The handle is very easy to grip because of it curved nature.
The main take-away is the generous 18 feet long cord with wrap system.
It also has a rubber contour nozzle.

Multi-Level filtration

ensures capturing almost 100% pollens, mites, dust and other microorganisms.
The vacuum cleaner is powered by a 4 amp motor ensuring very powerful and long lasting suction power.
The dirt container is transparent enabling the user to clean it when it should be.
The additional tools that come with the vacuum cleaner are crevice tool, hose, hose adapter tool and mouth tool.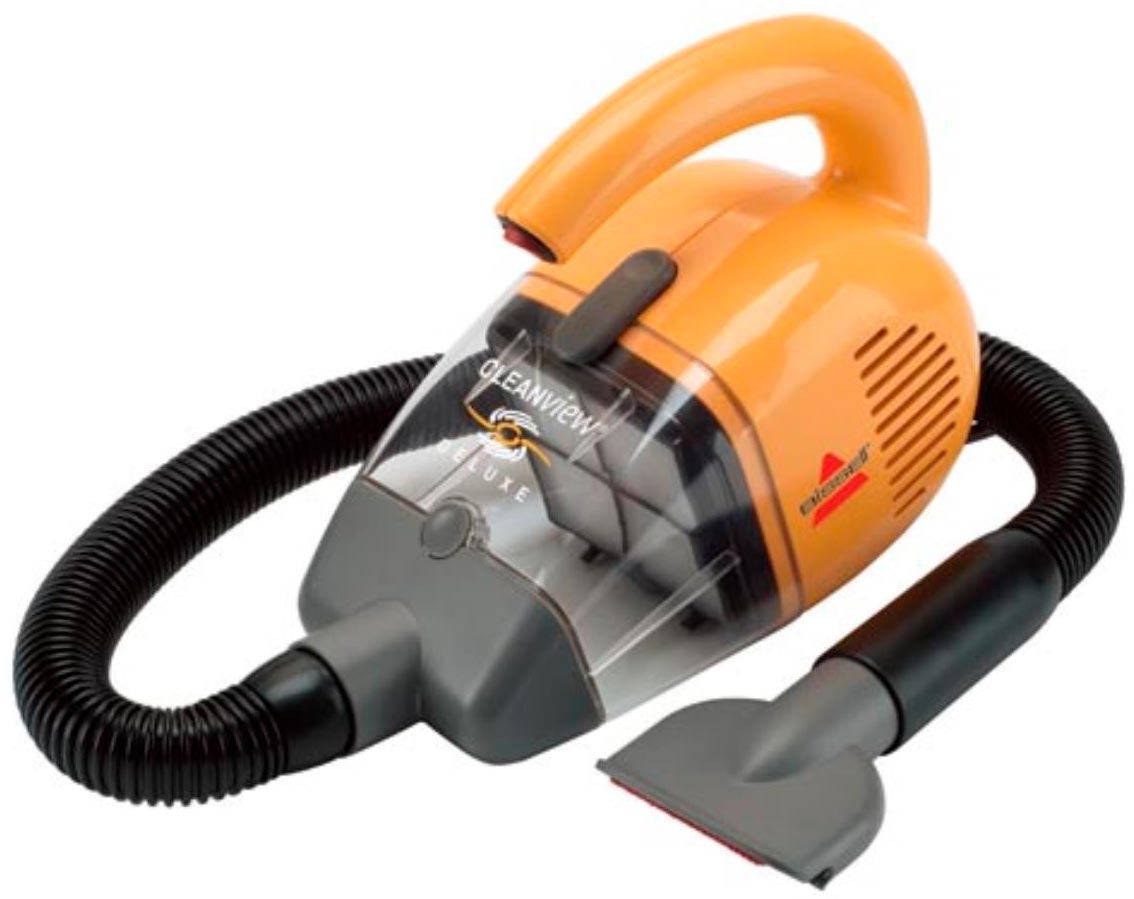 A Few More Features
They are very useful and versatile for any place or surface.
Very useful for cleaning cars and other RV surfaces.
The dirt container is quite large and transparent.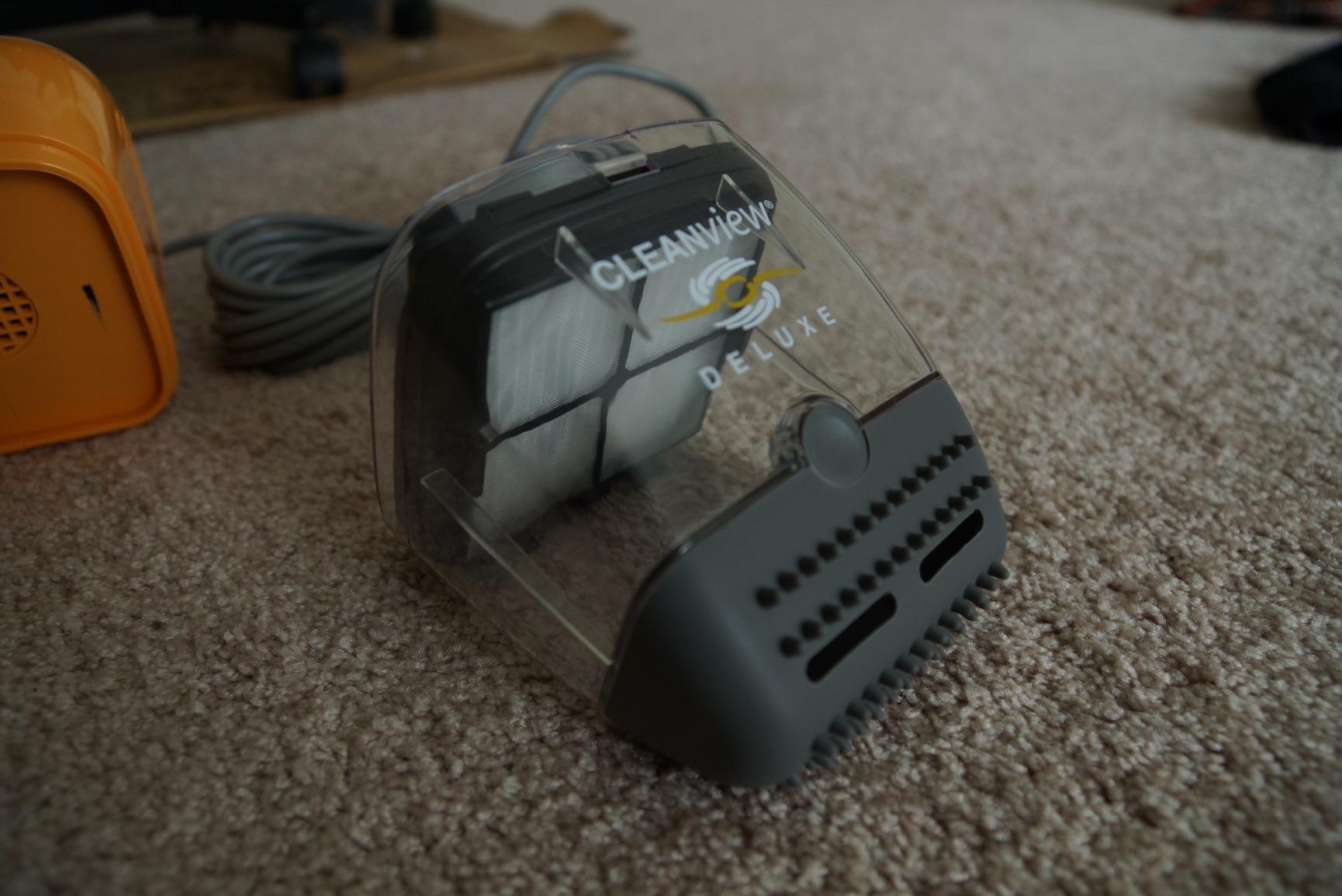 Any Improvement Needed
The powerful burst of air that shoots from the vent could at times pose a problem. It can be a problem when handling a pile of dirt but with a bit of practice it certainly can be overcome. Apart from this there is nothing that one can complain about this product.
In conclusion, the 47R51 certainly offers excellent value for money and is a product that is worth every dollar that goes behind it. It is easily portable and can be moved around to even long distances without much of a bother.
Bissell Cleanview Deluxe Corded Handheld Vacuum, 47R51 specifications
Type

Handheld

Bag type

Bagless

Cord length

18

feet

Height

8

inches

Weight

4.7

pounds

Warranty period

1

years

Warranty type

Limited

Length

10

inches

Width

5

inches

Brand

Bissell