For those die-hard canister vacuum cleaner fans, there is some good news. The Sanitaire Commercial SC3683B Canister Vacuum is now available at a very attractive price. It is from the house of Electrolux and combines top grade performance with excellent looks and aesthetics. It's ideal for hard surfaces and bare floors and also suitable for low pile carpet cleaning.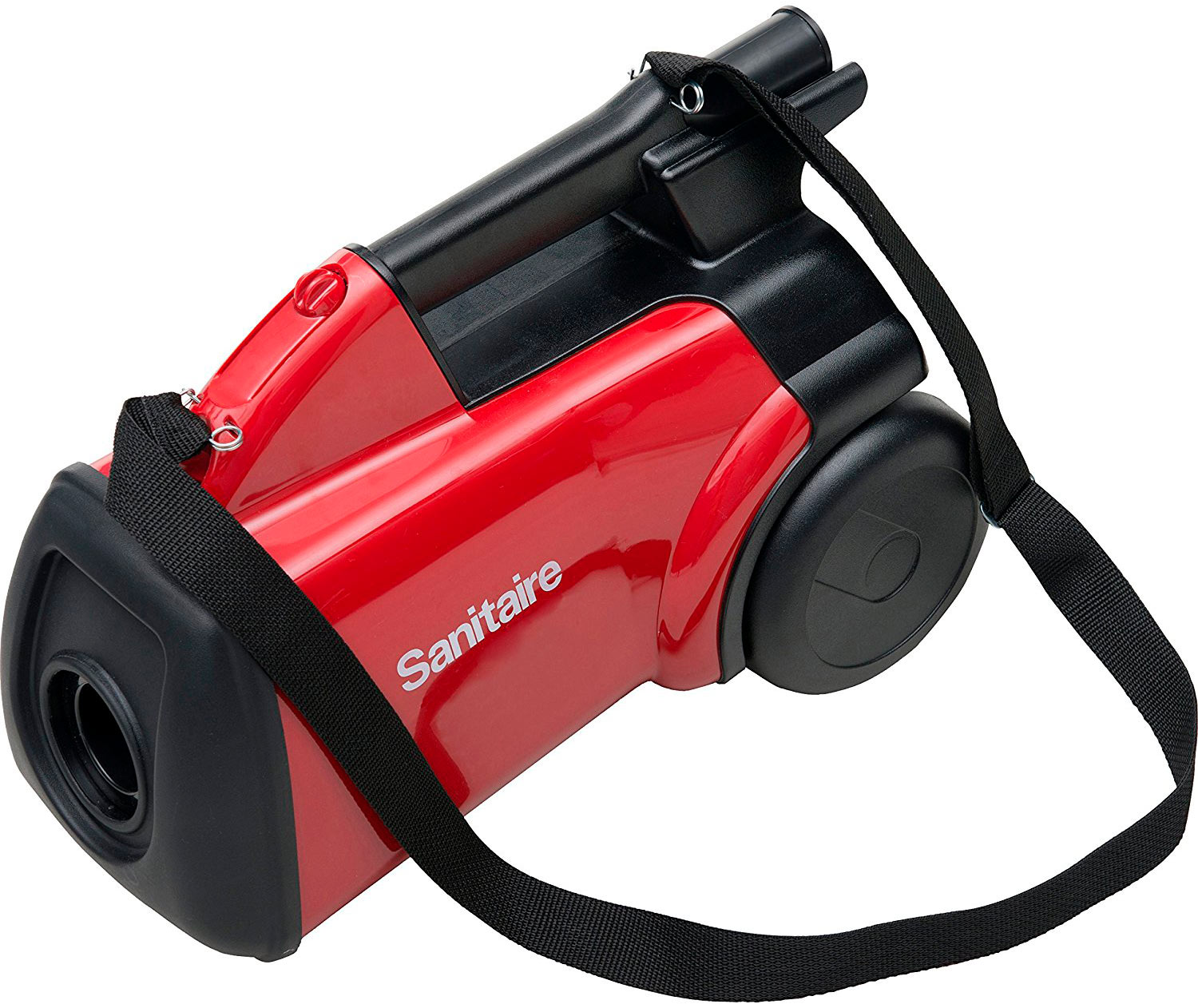 Main Specifications of the Sanitaire SC3683B
The 20 feet cord makes porting of the machine easy.
Also has a 7 feet hose to reach difficult spots and contours.
10 inches cleaning width ably supported by a 1200 watt motor. The powerful motor ensures good suction.
Lightweight and easy to carry with the shoulder strap, weighs only 10 pounds.
Uses MM-63253A Premium Allergen Bags that help trap 90% of allergens, grass, weed pollen, dust mite debris and household dust.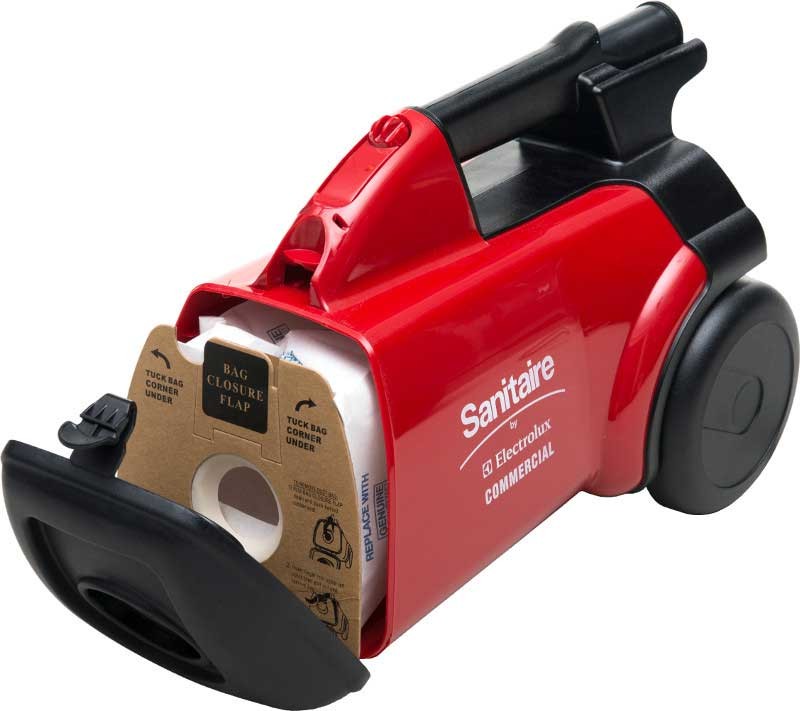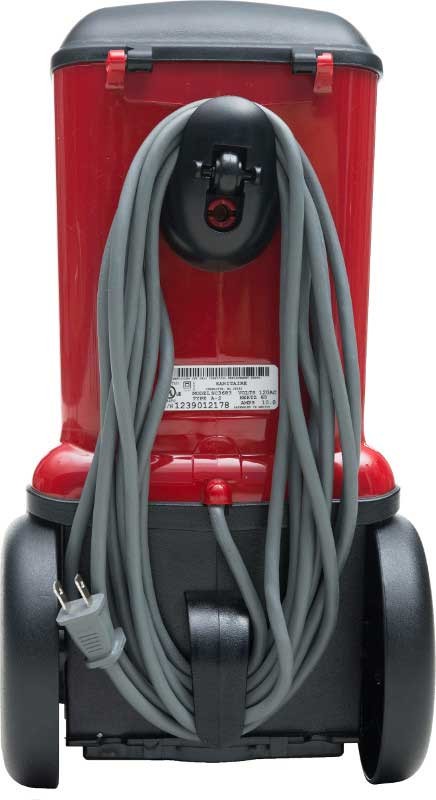 Features And Functionalities
Telescopic wands ensure reaching of difficult corners and contours.
Optional HEPA exhaust filter is available for those who need it. It ensures cleaning of 99.97% of pollens and other microorganisms, excellent for those who suffer from allergy and asthma related problems.
With HEPA filter installed it has the prestigious CRI green label as far as dust controlling, soil removal and retention of carpet appearance is concerned.
Changing of filters and bags can be done in a few minutes, nay seconds!
It has a good carpet cleaning attachment.
Can also be used on deeper pile carpets.
Suitable for both residential and commercial usage.
The dimensions of the product are:

Length 18 inches
Width 11 inches &
Height 19 inches.

Available in red color
Comes with the normal 2 year warranty that is applicable to Electrolux machines.
The hose is very lightweight and often bends. It is an issue when resolved will remove the few creases that remain in this model of vacuum cleaner.
Nonetheless, there is hardly anything negative about this vacuum cleaner. Those who love hard working and durable canister vacuum machines will certainly vouch for this product. It has certain obvious features and functionalities and offers very good value for money.
What is in the box? SC3683B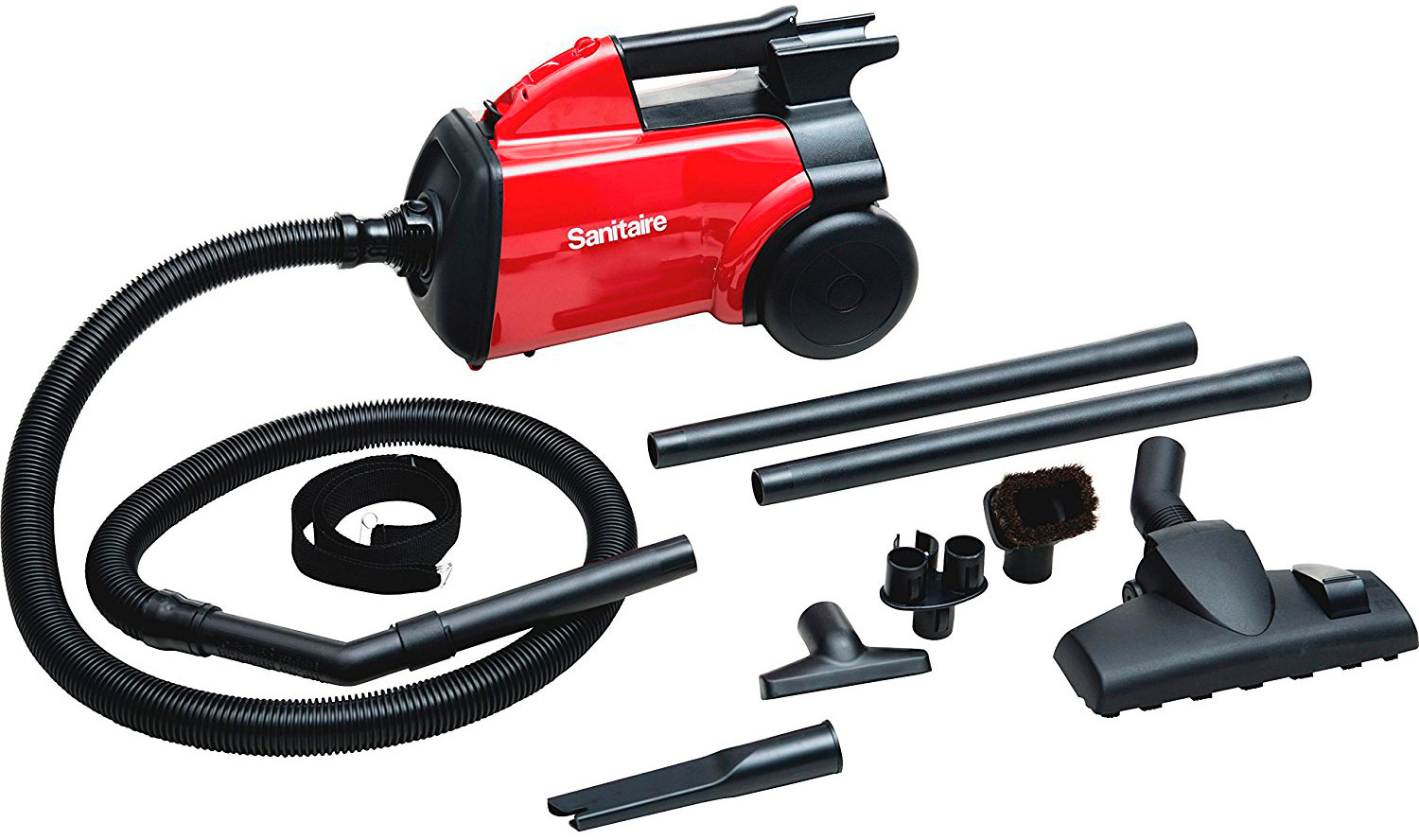 Difference between Sanitaire Commercial SC3683A and SC3683B
The model SC3683B is a successor of the model SC3683A. The only differences between these two models are in the wand and main floor tool:
The SC3683A has an aluminum telescopic wand while in the SC3683B the wand assembles of two plastic pieces.
The SC3683A has the main floor tool with strict shapes and two switches to control the brush: pressing down the left one hides the brush and the right one turns the brush on. The main floor tool in the SC3683B has smoother edges and only one flip button to extend/retract the brush.
Otherwise the SC3683A and SC3683B are identical.
What is in the box? SC3683A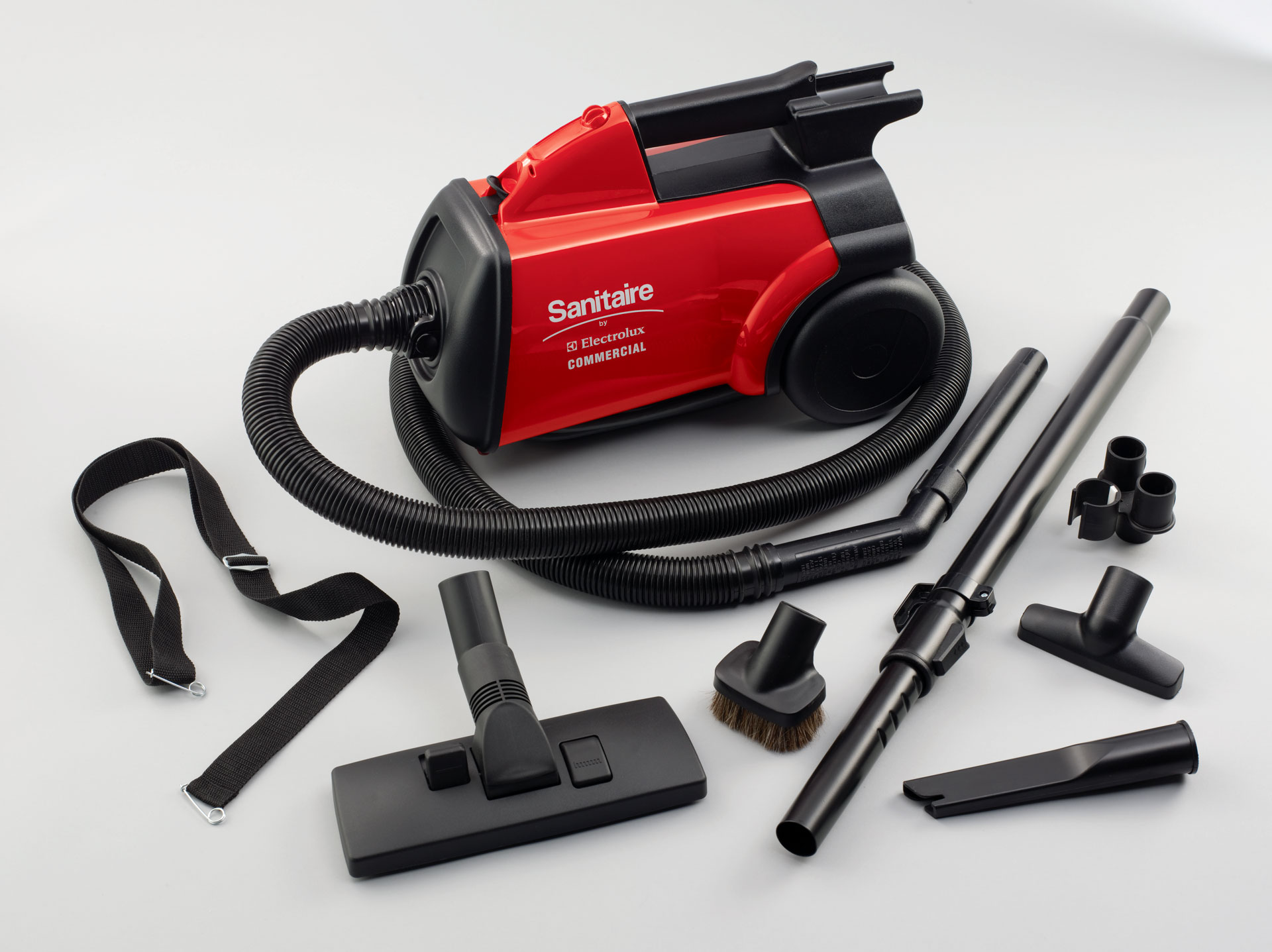 Sanitaire Commercial SC3683B specifications
Type

Canister

Bag type

Bagged

Cord length

20

feet

Filtration Efficiency

High-Efficiency

Input power

1200

watts

Height

19

inches

Weight

10

pounds

Dustbin capacity

2.6

liters

Hose length

7

feet

Warranty period

2

years

Warranty type

Limited

Cleaning path

10

inches

Suction release

Yes

Length

18

inches

Width

11.2

inches

Brand

Sanitaire