Bissell is a name to reckon with in the field of vacuum cleaners. It is a company of high repute and holds a high degree of respect and goodwill among its customers. This is something that has not happened overnight. It has been the result of hard work and building reputation brick-by-brick.
It is a small vacuum machine but one should not be swayed by its looks and appearances. When one goes a bit deep and understands in features and functionalities, it has some of the most awesome benefits to offer to the customers. It is one of the most effective vacuums that guarantee cleaning of dust and dirt along tight spaces and edges. There is no need for any attachment and one can easily do away with the grandma's groom.
A Few Features And Functionalities That Are Worth Mentioning
This stick vacuum has a unique V Shape which is very useful for capturing large debris and sucks them in the central suction path. The ends of the path are very effective when it is about capturing small and tiny dust and dirt particles. No other vacuum can perhaps clean the area surrounding furniture legs or cat bowls as 81L2T can perhaps do because of the unique swivel head feature that it possess.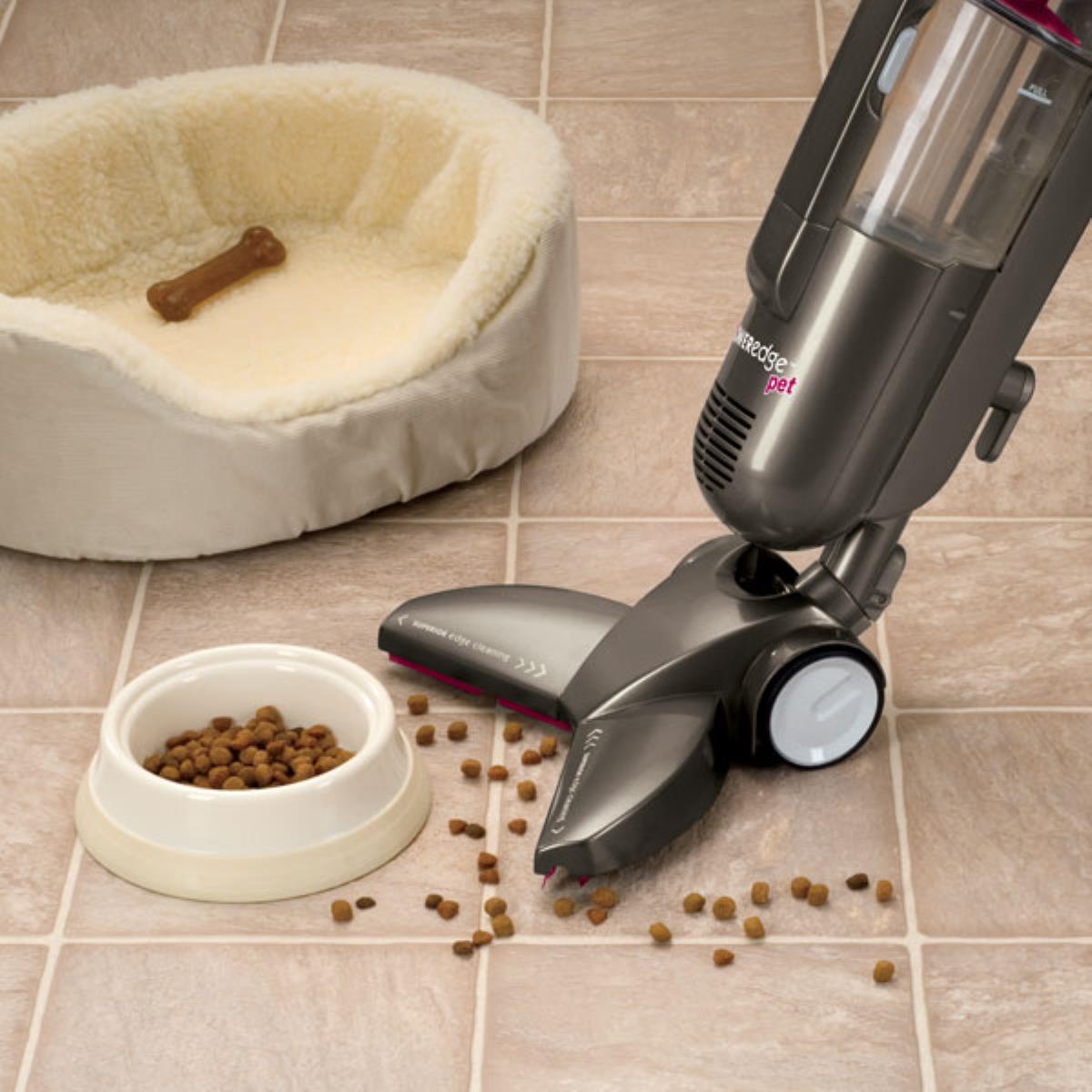 The Good News Is Still On – Read On For Some More Unique Features
For all the superb functions and features it is amazing to find that this vacuum cleaner weighs only 7.5 pounds.
It is considered to be one of the best vacuum cleaners for removing pet hair and that too without any attachment.
To conclude, we might have come across many vacuum cleaners from some of the big names. However, there are quite a few things that are very special about 81L2A which certainly makes it stand tall when compared to other similar models in the market place. Further given the fact that it has the brand name Bissell attached to it, it certainly is the best that money can buy. It also has clearly defined warranty and refund policies and hence the customer is always dealt in a transparent manner.
Bissell PowerEdge Pet 81L2A specifications
Type

Stick

Bag type

Bagless

Swivel steering

Yes

Cord length

20

feet

Shape

Upright

Filtration Efficiency

Ordinary

Cyclonic

Cyclonic

Input power

720

watts

Height

43.3

inches

Weight

7.5

pounds

Dustbin capacity

0.95

liters

Warranty period

1

years

Warranty type

Limited

Cleaning path

11.4

inches

Length

10.6

inches

Width

11.3

inches

Brand

Bissell