When it comes to innovations in household market, the customers are primarily interested not in all the creative variety of clever bells and whistles, but in how the introduced product will meet their requirements and perceptions. DC50 Animal upright vacuum cleaner, presented by Dyson, is intended for households preferring rugs and carpets rather than smooth hard floors, and concerned with stubborn dust and pet hair on house surfaces.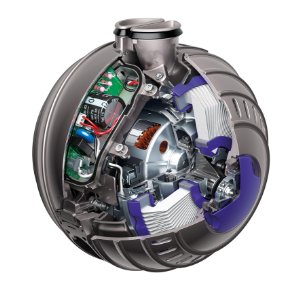 Lightweight, still durable
The Dyson DC50 pet hair vacuum is first notable for its lightness – indeed, it weighs just about 12 lbs., and may look flimsy at first glance. However, the material and construction of the vacuum appear to be rather durable, and the Dyson company seems to be confident of its brainchild, since the vacuum is accompanied by 5 years guarantee. Lightweight devices usually lag behind in stability and tend to fall over, but DC50 is evidently not the case: the machine components are arranged inside the ball, while the motor – the heaviest detail – is located in the bottom point, thus providing low center of gravity and sufficient stability. The ball is sheathed with tough polycarbonate, so you won't damage the vacuum's innards, dropping it occasionally from stairs.
Power and cleaning quality
Dyson's DC50 provides lower suction than its fellow full-size models (according to the stats), but still deals with dust and fur effectively, whether it is used on the wooden floor of a lounge or on the woolen mats of children bedroom. The base of the cleaner head raises and lowers automatically depending on the floor type, so that the gap between the surface and the cleaner head provides finest suction possible. You don't have to bow down to make adjustments, while the vacuum picks up quite an impressive amount of fluff and dirt, the tiniest particles included. And – not least important – the vacuum is noticeably less noisy, than full-size models.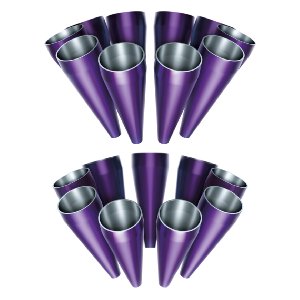 The brush bar is suitable for different floor types, too. Harsh nylon bristles actually manage to remove the dirt, which has ingrained into soft surfaces, while fiber filaments absorb fine dust, so that you don't have to perform multiple effortful strokes to make sure the floor is clean. After vacuuming the seemingly clean surface with DC50, you may see the kind silt made of microscopic particles on the walls of the dust collector – this vacuum deals with dust really effectively. However, have in mind that fiber filaments, in fact, are consumables (although wearproof), and you'll have to change them sooner or later.
Like all Dyson vacuum cleaners, DC50 doesn't have a dust bag. Instead it is equipped with a transparent bin, allowing you to see, when it should be cleaned. The bin needs more frequent emptying, though it is easy to empty if this operation is done regularly, and doesn't require disposal and replacement, which is an additional plus. Lastly, the bin – perhaps this is a decisive point – enables better suction, than a dust bag. In DC50 Animal, a system of radial cyclones separates fluff and allergens (such as germs and mold) from airflow. Discharged air is considerably cleaner, so this machine is an option for allergic sufferers.
Usability and handy tools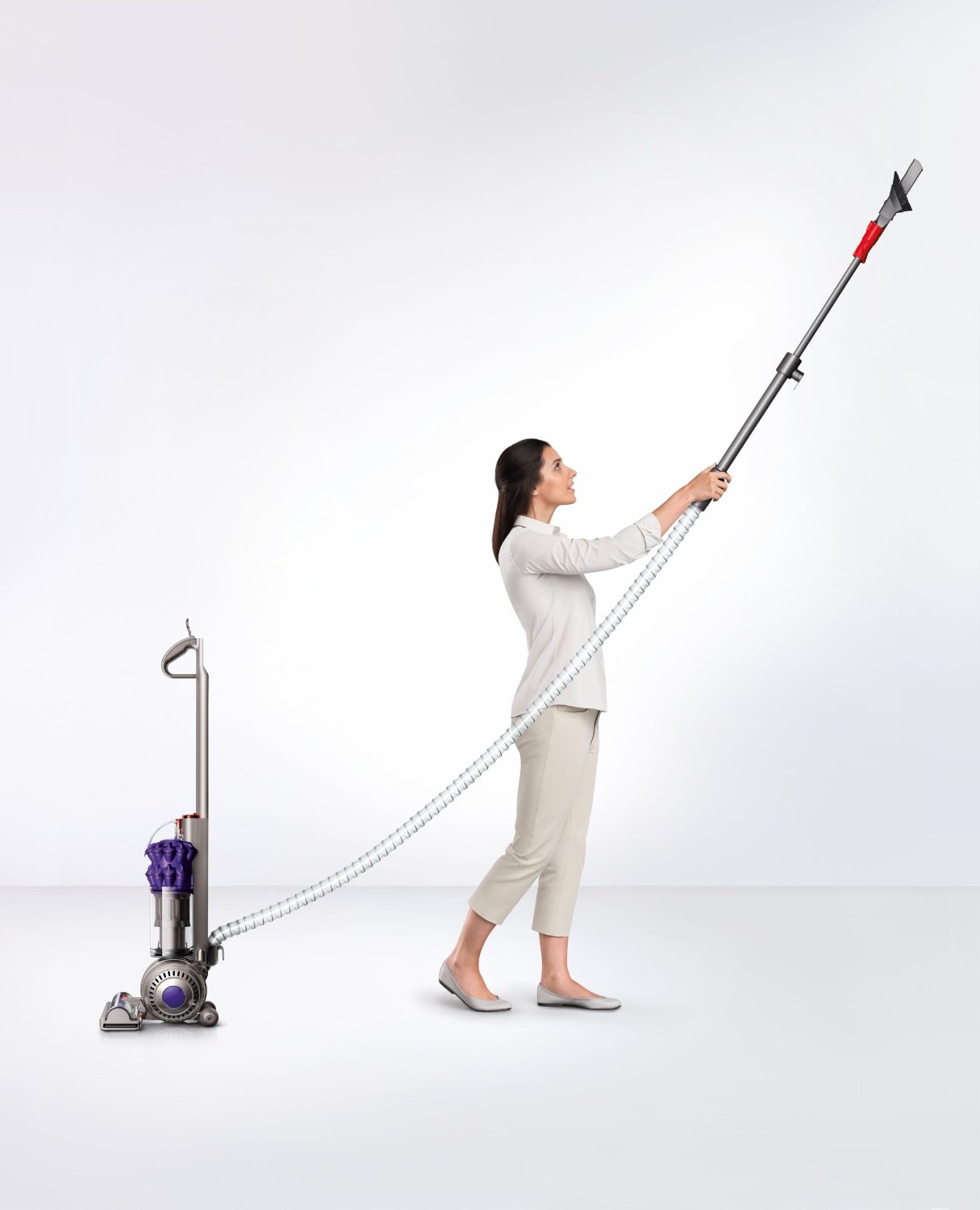 The vacuum is fitted with a number of helpful tools, which start saving your time considerably as soon as you get used to handle them (and it doesn't take much time). The stair tool is convenient when cutting into corners and cleaning narrow edges. The telescopic wand allows quick access to remote places – it is released and shoved back into the hose by one movement, and, let's face it, adds to the model's compactness and attractive design.
DC50 has rather short hose and power cord (in comparison with older models), which can be awkward. You may need switching from one plug point to another or consider buying an extension cord. However, since the vacuum is very light, you won't find it difficult to carry the vacuum cleaner up with you when doing stairs.
The tangle-free tool will be surely appreciated by those who prefer long-haired pets and are tired of taking the hair off the brush bar. Since this vacuum cleaner has brush heads driven by the air turbine, it is devoid of elements that hair can wrap around. On the other hand, the opening of DC50 gets sometimes blocked by large particles, but it is a one-handed operation to remove the clog – and sweeping the floor before vacuuming will help.
Value
The price on Dyson DC50 Animal is fairly high (it is more than twice as expensive as a run-of-the-mill pet hoover), but it's not a price markup just for the renowned brand. The quality and reliability of the machine do fall in line with its cost, and the auxiliary tools included into the price really come in handy, not gather dust in the cupboard.
Conclusion
DC50 has proved itself as a pleasantly convenient and tough for its size vacuum cleaner with good cleaning characteristics and a kit of time and efforts saving tools; suitable for all kinds of surfaces and allergic-friendly. Buy Dyson DC50 Animal if you share the house with pets and want your soft cozy floor coverings clean. The vacuum is not a cheap one, but it is worth its price.
Dyson DC50 Animal Compact Upright Vacuum Cleaner, Iron/Purple - Corded specifications
Type

Upright

Roller brush

Motorized

Cord length

25

feet

Height

24.2

inches

Weight

11.6

pounds

Warranty period

5

years

Warranty type

Limited

Length

10.3

inches

Width

10.1

inches

Brand

Dyson